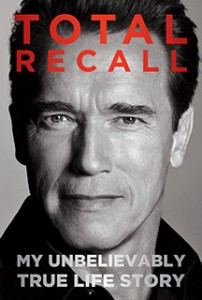 A THIRD CATEGORY has been created in my semi-regular memoir reviews. As you may remember, I already have a category for memoirs I look forward to reading, as well as one for those books I would not accept as a gift if they were ribboned to a Bulgari bracelet. Being the reasonable woman that I am, I always thought those two somehow covered all the publications in my favorite genre. I was wrong.
Imagine my surprise to discover that I need a third category, one designated to those books written by people who aren't any good at what they do, so they turn to – wait for it – writing. You might remember the disdain I have for brain surgeons who suggest to me over canapes that once they retire they plan to write. Those guys look good to me  after hearing what's coming to the bookstore shelves.
Maybe you'd like to help name this category. I'll tell you who is in it, and you feel free to add a writer to it, name the category or merely comment on how much therapy I really should get.
Here are the new entries:
Joey Buttafucco. Lousy husband.
Arnold Schwarzenegger. Ditto.
Demi Moore: Lousy actress.
The bare hack minimum for writing memoir is to have some area of expertise, remember? Don't remember Joey's area of expertise? Me neither. And Demi? Hers, apparently, is her marriage. And yeah, yeah, yeah, I can hear you from here. Arnold was a great bodybuilder, you're right. And if the book was only about that I might read it. It's not.
Now to my next dilemma. What to do with Monica Lewinsky? I admit, I'm torn about this one. Not that I would ever read the book she is pondering writing. I won't. And not that I am the least bit torn over how I feel about the reported $12 million she was offered to write it. I'm quite sure I know precisely how I feel about that money going to one person when, instead, it could have supported oh, 100,000 other writers for good pieces of non-fiction. No, please do not misunderstand me. What I'm torn about here is if she is in category two or three. After all, how would I know if she was any good at the one thing she did to get famous?
Let me hear from you.