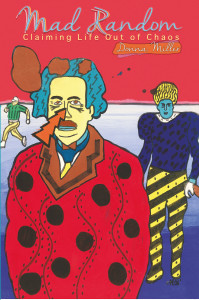 WRITING ABOUT THE TOUGHEST stuff of life will include the kind of struggle you need to prepare for. Simple as that. You will change your mind, your methods, your voice, your approach, perhaps your reporting mode, and probably most of the piece several times. You might doubt your sanity, the reliability of your family, and even the idea that there is any truth lurking out there for you to capture on the page. My advice to those who are doing this is to get every bit of help available. Figuring out how to write the truth about tough times should not be done on one's own. No one should try this alone. Donna Miller's new book is written from the toughest place on earth, and she is here to share with you how she got from there to here.
Out of My Mind to Mindful Observation
by Donna Miller
Mad Random: Claiming Life Out of Chaos was not the book I started to write. My first idea was to over-share my family's dysfunction. Ramblings about my son Jack's lifelong struggle with emotional disabilities should have gone into a journal, and then into a trashcan. Early attempts were not vomit drafts. They were projectiles of personal misery with no hook for clarity or purpose.
One day I stood in line to buy a purple toothbrush. My change-resistant son used only purple handled brushes. Catching my reflection in the store's anti-theft mirror, I didn't recognize my own image until the cashier's impatient call for "Next!" coincided with a gentle push propelling me forward to pay.
Once inside the car I ran a personal identification check. I was Jack's mom and Sam's wife, but I must have done something else beside buy purple toothbrushes. Wait a minute. Political speechwriter, children's advocate, policy advisor to elected officials, all-time top scorer on my high school varsity field hockey team. My past wobbled into place like cards stuck together on a rusty Rolodex. That's better.
I drove home with the toothbrush and threw the sappy story of hard time parenting into the paper shredder. Recalling the echo of my grandfather's laughter at Yogi Berra's remark, "You can observe a lot by watching," I gave myself a better writing assignment: Write the truth about love and limitation in the life we were sharing with Jack. Look at the vulnerability of a parent's dreams for her child, and embrace grief and chaos. Just watch and listen.
When I finally sat down to write Mad Random, I mined for a place of certainty about what I'd seen through the years of erratic and often violent behavior. Readers trust a narrator who speaks with the clarity of spot on observation. My front row seat provided perspective on the caprice of mental illness, the quiet terror of contemplated suicide, and the grace of forgiveness. Renewing my love affair with observation gave me courage to dig through the chaos on behalf of other parents who needed to find real possibilities for hope.
I told my story without a grain of sentimentality or apology. In the end I didn't want the indulgence I was seeking in those early days of tortured writing. I wanted to write to the truth about children who are hard to love. The radar that guided my observations brought me somewhere that may still be unknown to all of the experts who tried to heal my child. I found a place where love, no matter how unruly or demanding, is always a miracle. I found my family.
Mad Random, an excerpt
Chapter 22
Hearts in Armor
 I was getting healthier, if that meant I was no longer suicidal. My dance around the truth was slowing to a two-step as I once again sorted out the task of distinguishing right and wrong that had guided me through most of my life.
Sam watched me for signs of new decline, now certain he should have seen my break with reality coming. Why he taxed himself with the demands of second sight I couldn't say, but I took it in the way he meant it: "I love you, and nothing is worth destroying yourself." That was what he said, but I still was a long way from believing I could have my son and sanity at the same time.
As I climbed back into the world, we were still faced with the ever-present danger of school. Jack needed to be in a school, and we had exhausted the local options.
While Jack was still at home without a school program, misremembering vacations or trips that ended in disaster was a critical underpinning for embarking on my road to normal. I decided to take on another trip. New York City was a known quantity, and Jack reveled in the noise and the frenetic pace. We headed out early for the Metropolitan Museum of Art. The immense neoclassical stone structure was one on my frequent destinations in New York City. With Jack in tow, it was a different museum; his interests revealed texture and novelty in a building I had rambled around for as long as I could remember.
He headed to the arms and armor exhibit in the right corner of the first floor, past the exhibit of Fabergé eggs and solid gold clocks. Again, I marveled at the tiny bodies that sheathed themselves from head to toe with brass and silver. The cost of dying was counted in an older currency during the Crusades, but I couldn't help thinking how all the artistry might have supported life, rather than heralded the extravagance of the kings and queens who sent their men to die in the name of God and property rights. Jack wandered from case to case, finally asking me how he would have covered himself, given the size of the mythic soldiers.
"I don't think anyone back then was over six feet tall. People were much smaller; lived fewer years if the dragons didn't get them."
"There weren't any dragons, Mom."
"Oh," I said, surprised. "What about Puff?"
Ignoring me while letting me see his eyes rolling in disgust, he stood for a long time, staring at an exquisite gold and silver breastplate.
"I could cover my heart with that, but if anybody was any good with his stick, I'd be a goner."
"But your heart would be safe."
"I guess. Let's go see the dead people wrapped in dish towels." He was wandering toward the Egyptian room.
"Mummies, you mean."
"Yes, Mummy, I'm coming."
This exchanged carried my hope for days as I rode the crest of his humor, his attentiveness, and a completed conversation.
Author's bio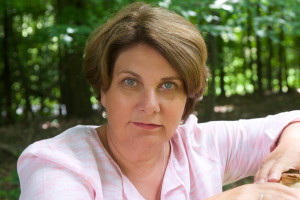 I'm a passionate story seeker, published writer, teacher, political speechwriter, child advocate, and contributor to national and international journals on topics from travel, relationships, child advocacy to illness and injury prevention.
I was a 9-9 crazy busy writer and public policy director who checked my productivity meter dozens of time each day. Emphasis is on crazy. Decades of political speechwriting for state and national officials honed my skill for writing in someone else's voice. Dozens of public speaking gigs for audiences from 20 – 2000 people taught me to stand straight and welcome in the butterflies. National and international writing assignment from upstate New York to Iceland and Dubai were a gift to release my take on topics from travel to relationships. Parenting a child with seriously emotional difficulties lead to a prize fighting title with the schools and communities that surrounded our family and a hard-won expertise in educational advocacy for children with disabilities. My first memoir, Mad Random: Claiming Life Out of Chaos (Shires Press) was published in September, 2014.