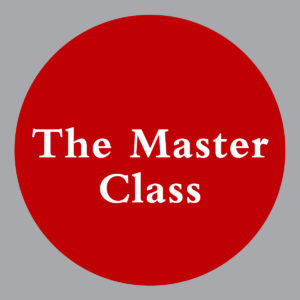 A once-a-month, 6-month, online memoir workshop open to those who are writing book-length memoir.
PLEASE NOTE: THIS CLASS IS NOW RUNNING AND WILL BEGIN AGAIN AND RUN FROM JULY THROUGH DECEMBER, 2017. READ ALL THE WAY THROUGH FOR A DESCRIPTION AND THEN PLEASE FULFILL THE PREREQUISITES BETWEEN NOW AND JULY, 2017.
Here is the promise of the class:
Beginning in July, 2017 and running through December, 2017, this class will get you a first draft of your book. The Master Class is for those who are dedicated to getting that first draft written in that time frame. I use a method taught to me by the best editors in New York publishing and used to write and publish my four mass-market books with four of the world's best publishing houses. Learn how to do it right with a small group of dedicated writers who will be invested in your success.
In this class you will:
Learn how to best determine what your book is about and what you are arguing
Structure that book base on your argument
Write a cohesive, entertaining memoir that others want to read
After six months you will:
Have a first draft of your book
Know how to edit that first draft
Who should take this class:
Serious, experienced writers who will work hard and write on deadline
Those who truly want to get that book done
Those willing to share their work with others and get invested in their peers' success
Technical requirements:
Skype account with current version of software
USB headset with microphone (using your computer's microphone can create poor sound quality). I use this one.
Specifics:

There are two sections of this class, one in the evenings and one in the afternoons, EST. The days of the week TBD soon.
(SEE BELOW FOR HOW TO REGISTER. YOU MUST APPLY DIRECTLY TO MARION FOR ADMISSION. PLEASE READ ON).

Limited to 7 students
No pornography. I should not have to say this, but I do. Sex scenes are fine. But no porn. You know the difference. So do I.
$1500 plus Eventbrite fee.
The afternoon class will meet for three hours (with two short breaks), once a month for six months, for three hours via GoToMeeting. Beginning in July, 2017.
The evening class will meet for three hours (with two short breaks), once a month for six months via GoToMeeting. Beginning in July, 2017.
Prerequisites:
You should read The Memoir Project, A Thoroughly Non-Standardized Text for Writing & Life and have taken the 90-minute class, Memoirama. Also strongly recommended is to take Memoirama 2, in which you will quickly learn how to structure a book. Please contact Marion for details on how to apply for this class.