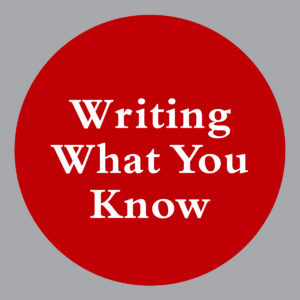 For 20 years I have been teaching a class called Writing What You Know at a regional arts center in New York, at the famed Chautauqua Institute, and at writing retreats all over the country. It's one of the great joys of my life. I am now offering it online via Skype for small groups, meeting weekly for two hours, meaning that no matter where in the world you live you can study with me and get to that memoir you've been meaning to write.
Here's the promise of the class:
Flannery O'Connor said that anyone who survived childhood has enough material to write for the rest of his or her life. She's right, of course. But writing about yourself and your crazy (or not-so-crazy) family can be the big vein, if you're ready, or the brick wall, if you're not. This course will help you dig among your stuff and get it down on paper in some interesting, funny, enlightening, compelling, readable and possibly saleable way.
In this class you will:
Learn to write with intent – meaning without prompts or assignments
Master the essentials of writing memoir, including knowing how and why to tell the truth
Receive helpful critiques of your work from a small group who will become as invested in your work as I am
Grow enormously as a writer
Workshop one piece of memoir per week
After six weeks you can expect to:
Set a goal for your writing and meet it
Write succinct and precise dialogue, characterization and scenes
Develop tremendous confidence as a writer
You should take this class if you:
Technical requirement:
Skype account with current version of software
USB headset with microphone (using your computer's microphone can create poor sound quality). I use this one.
Prerequisites:
Please read The Memoir Project: A Thoroughly Non-Standardized Text for Writing & Life and consider attending one session of Memoirama.
Specifics:
$500(plus Eventbrite processing fee)
Limited to 6 students.
This class will run regularly throughout the year. Please see dates below.
No pornography. I should not have to say this, but I do. Sex scenes are fine. But no porn. You know the difference. So do I.