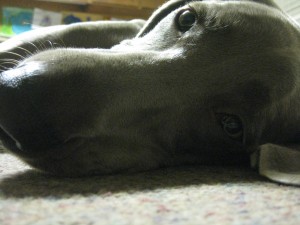 I HAD THE PEANUT BUTTER. The large-mouth jar of chunky. I had the spoon. The soup spoon, to be specific, the logic being the more peanut butter at once, the better. I had chosen well from Netflix and had them all cued up: Three weeks of tear-jerking, slobberingly family-oriented dramas that would make we wail and writhe. The heating pad was arranged on the couch before we left, as was the therapeutic pillow and the down comforter, all ready for my return from when we dropped her off for her first year of college. All I had to do was walk in, drop my bags, grab the peanut butter and we'd be set.
My husband was set to go back to work the next day, which was fine with me and how he deals with things. I would not want to talk with anyone, teach anything or make any calls, and so I banished the phone from the room.
I had my breakdown all planned out.
And then it didn't happen. Not the first day back, when she called and said, "Mom, I've met my people." Not the second day when she discovered one of the rooftop views of our nation's Capitol from her campus. Not the third, when she was on a group trip to Congress to meet the chief of staff of the great and indefatigable John Lewis.
It just didn't happen. She was too happy.
Then, about two-weeks into the quiet, I came upon the dog lying in her room. He never goes in there. He's not allowed. Allergies and dust and dog behavior prevent it, but I was looking for him around the house, not knowing where he had gone. And there he was. And when I walked in, he didn't even raise his head. He looked like he could not do so, in the kind of lethargy that real loss can bring.
"Oh, you silly, silly boy," I said to him, which is what she says to him all the time, and I slid to the floor and wept.