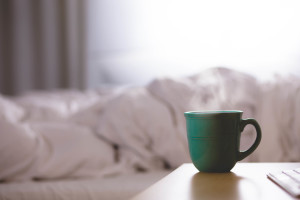 I HAVE THREE FREEZERS. There, I admit it. I do. A born and raised New Yorker, maybe I have nothing more or less than a shtetl mentality, some genetic holdover from a time when there was never plenty. But probably not, since the closest I've come to Anatevka was fourth row center seats for "Fiddler on the Roof" when I was twelve.
And so it remains one of the greater mysteries of my marriage – to my husband, that is – that I buy chickens and freeze them, make stock and freeze it, make pesto and freeze it, and that every once in a while in the blur that I am as I whirl between the three freezers, I put something into one of them that, well, simply doesn't belong.
It's good he doesn't take it personally, though that is probably because I have assured him that this started long before our marriage, and that I once located a sumptuous pair of alligator loafers in the fridge after thinking for months that I had lost them. They were in a brown paper bag, exactly the size of a pizza slice, so it seems obvious to me what my mind did when I got home from the shoe repair. Into the fridge, I thought, and that, as they say, was that. So glad was I when I found them that there were no recriminations. Plus, at the time I lived alone, so I had no one with whom the share the joy of finding them. Cold, though they were, I merely slipped them on and instantly regained my sense of balance.
These days, I have an audience, as well as several mouths to feed. Along with providing food for the adults in my home, I also cook for our dog. He has allergies. Seven years we've been at it. The cost of this is 14 sweet potatoes and 14 chicken thighs each week, and so an enormous canvas bag of sweet potatoes sits on top of the chest freezer in the garage (did I forget to mention that of the three freezers, one is the chest variety?) It's the kind of bag that ship riggers use. Strong handled and sturdy, we need it for when the price is low – a recent 99 cents/pound, for instance – and we buy in bulk. It's hard to lose.
Or so you might think.
Saturday was a cooking day for me, and so I am writing in real time here, reporting from the front. The last of the parsnips, all of the frozen vegetable scrapings, cilantro stems and other tidbits from the freezer went into the cauldron-sized stock pot. Back and forth from the freezers I went, finding tempting stashes of things to add.
"Oh look," I said to the dog, "Chives!" The dog gave me the look he always gives me. It's lovely to be adored no matter what you do.
My chives are now up in my kitchen garden, so clearly the frozen ones had to go into the soup. And in they went. And more things came to mind, and apparently I was wearing one of my many pair of glasses and carrying a mug of tea while I triangulated my way between my freezers. And then the washing machine sang its little song it sings when the load is done and the triangulation became a parallelogram and I added an upstairs trip.
The soup was creating that kind of happy haze it does when the aroma has taken over the house, and everything seemed right with the world. Out to the freezer I went again when I noticed the mega bag of potatoes was gone. Missing. Thinking it might help if I could see better, I patted myself down for my eyeglasses. Gone too. And what about that tea? Wasn't I drinking something just moments ago?
Opening the stand freezer I was delighted to find the full bag of potatoes quietly cooling inside. Not that alarming, really. Many remarkable things have been unearthed there, including a portable phone and a book. It happens. And being a good wife, I called to my husband.
"Look, honey!" He came in from the kitchen, and that look on his face was the dividend check, the little extra I get from years of investing in this life.
The glasses? They were in the laundry hamper. Obviously. But it was my husband who found the tea mug, hours later, in that grand sweep I now realize he quietly does every day and last thing on most nights, simply putting everything back in its place so we can get on with our lives.