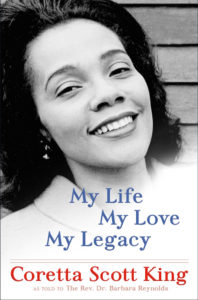 MY FOUR FAVORITE RECENT MEMOIR are all by women. However, they could not possibly be more different – the women and the books – except that they are all truth-telling, with strong voices, fine reporting skills and terrific writing. These are the new memoir to read, people, so get to your bookstore now.
Coretta Scott King's memoir has been published posthumously after she told her story to someone she trusted, and that someone, Rev. Dr. Barbara Reynolds, handled the assignment beautifully. This is a rich and enthralling tale of a life of such great determination, perseverance and faith that you cannot help finish it with the assignment to get out and change the world. It is the perfect book for right now. Read it and get to work.
What else is hot in the new memoir to read?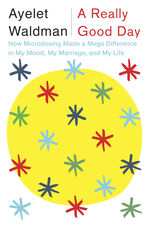 Ayelet Waldman is my new hero. I admire anyone who speaks or writes of mental illness, depression, or matters of the heart with care and insight, but never more so than when the author fully and accurately reports on just what she did to combat a situation she found intolerant. In this case, the author micro-dosed LSD in an effort to wrench herself out of a debilitating state. Read it. It's a marvel of both reporting and writing, making it the perfect new memoir to read.
Here is a link to a New Yorker piece about Ayelet Waldman and her new book, A Really Good Day.
And then there is Daphne Merkin, whose memoir, This Close To Happy: A Reckoning With Depression, is simply a must-read for all.  Here's a sentence: "Despair is always described as dull," writes Daphne Merkin, "when the truth is that despair has a light all its own, a lunar glow, the color of mottled silver." That hooked me. You? If not, perhaps this review by the inimitable Andrew Solomon will do so.
What to Read Next?
How to choose what memoir to read next just got a whole lot easier since The New York Times Book Review started sending me their weekly newsletter. Accompanied by a note from Pamela Paul, the editor of the Book Review, this is a newsletter worth opening every week. This week there are a pile of highly recommended memoirs. Not a subscriber? Not a problem. I share, though I have chosen amid the pile for the single book that speaks to me. Go to the book review online and subscribe to the newsletter to get yourself the weekly list.
Prefer to listen to the Book Review podcast, and hear the authors discuss their works? Me too, sometimes. Here you go. Got you covered.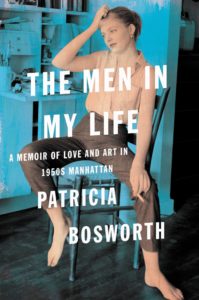 But back to the new memoir to read. Of the New York Times Book Review list, my hands-down favorite is the new memoir by the renowned biographer, Patricia Bosworth. Her book is entitled, The Men in My Life: A Memoir of Love and Art in 1950s Manhattan. This book not only chronicles the years she spent at the Actor's Studio in Manhattan, during which the author learned the craft alongside Jane Fonda, Marilyn Monroe and Paul Newman, but covers the trajectory of a fascinating life lived well.
Here is a review of the book from The New York Times, as well as an interview with Patricia Bosworth with NPR's Scott Simon.
So there you go. And you know what you do after — and while — you are reading these great books, right? That's right: You write. Read and write. It's what we do.
Want to talk more about what to read and then what to write? Join me in one of my 90-minute online memoir writing classes called Memoirama. They happen twice a month. Love that one? Try Memoirama Part 2, and learn to structure your book. Either way, join me in this wonderful journey of memoir writing. And just so you know, all my classes are live. No canned material ever. Please see all my online memoir classes here.