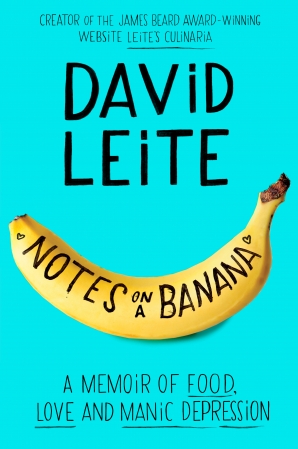 IF YOU CONTACT ME about my memoir coaching and writing instruction, and if you tell me the memoir topics you want to braid together in one book include love of food, the struggle to come out and be gay, and how to live with being bipolar, don't be surprised by my reaction. I will say something like, "Sure," "You bet," or "No problem." What I won't say is that it can't be done, because I happen to know that it can. In fact, not only can it be done, but it can be done beautifully, heroically and with terrific writing. How do I know? Because I had the great good fortune to work with David Leite on his just-published book, Notes on a Banana: A Memoir of Food, Love and Manic Depression, and that's just what he did.
When I met David, now two years ago, he was working on an early draft of the manuscript. He drove to upstate New York to attend Memoirama, a one-night class I teach, after which we decided to work together – him writing, me reading, us talking.
When he first pitched me the idea of combining the memoir topics of mental health, sexual orientation and cooking, I'm not certain exactly what I said, though it was probably, "Ooooooh." It's what I say when I'm in neutral and need more proof, though I do know for sure what I said next. It's what I say to everyone starting out on a book. It's this: The success of a book will utterly depend on two things — the argument and the writing.
And then David and I probably moved on to the details of memoir coaching, and how this oh-so-intimate relationship works when one person writes and one person reads and then they talk all about it much of time for some period of months. But all through our time together the two ideas we discussed more than others, I'm quite sure, were the argument and the writing.
What is a Good Argument for a Book?
Not long after we discussed his memoir topics, David sent me some pages to read. It was immediately clear that he had both a fantastic argument (read the book, you'll see) and that he could really write.
But what makes a good argument?
A good argument has three working parts:
It is written from your area of expertise.
It has the feel of a gift — not something you are wielding like a selfish expert, but an offering you share as a person who has done the work to get where you are.
It is provable.
Areas of expertise are something I've written about a lot on this site. It's an idea that is my own concoction when teaching others how to write memoir. In fact, you'll find that if you read other how-to-write memoir sites, I differ wildly from most other writing teachers, many of whom give prompts and exercises, and very few of whom argue in favor of the argument. I eschew the first and consider writing without an argument a sure path to producing little more than a diary. Yes, I know, I'm tough. And you know what? I get results. I make books work.
I do so by making you clearly define your area of expertise, one project at a time. This is true no matter how many complex memoir topics you intend to take on in one project. You have hundreds of areas of expertise, but for each project, you must choose one to tap into. For your next project you can tap into another, and on and on you can go, writing for life instead of pouring it all into a poor effort at autobiography — one big book that few people, outside those who feel obligated to you, will want to read.
Your area of expertise is developed as you move through an experience from doing to understanding. In fact, when asked to sum up in one phrase what sets apart my beliefs — where my coaching and my teaching about memoir differs from others — it is this mantra that I teach every single day: Memoir is not about what you did. Memoir is about what you did with it.
What David did with his life experience is the tale he wrote in Notes on a Banana.  We read about him confronting an unknown, bewildering, utterly incapacitating illness as a child, fighting, then accepting and then gloriously embracing being gay, all the while being supported by the single culturally-complex but ultimately saving grace of sharing meals with others. What he did with it is make a life he is proud of. And he has every right to be proud of that life. It is not only hard-won; it is vibrant.
What Happens When Books Work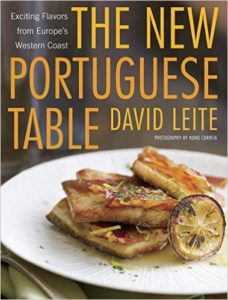 David is known for food, having twice won the James Beard Award for Best Internet Website for Food, as well as the "first book" Julia Child Award for The New Portuguese Table, his book on Portuguese cuisine. His website, Leite's Culinaria, has thousands of followers. But when the floor was opened to questions at his recent book launch in Manhattan, the inquiries were not about cooking. They were about mental health. (Want to listen in? You can, since the ABC newscaster and writer Dan Harris recorded the event for his 10% Happier podcast).
As someone who partially midwifed his new book into life, I had to turn away and weep, witnessing in that moment that the readers got it — that what drew the crowd to a standing-room-only event in Manhattan's East 86th Street Barnes and Noble was, in fact, the toughest part of the book. Never have I experienced a more deeply satisfying moment as a memoir coach and writing teacher than when a young woman behind me identified herself as a teacher of children at risk for bipolar disorder and asked David a question about the many ways we fail these kids. She got what this book was about, why he had to write it, and the cost to his very self to tell this tale. In other words, she got not only what he had done, but what he had done with it.
That is because of David's argument. Written from one area of his expertise, it engages the reader in believing in healing and acceptance by sharing, not preaching, this idea. It is among the truest tales I know, and one providing tremendous inspiration. Several tough memoir topics, one argument. Confront what ails you, it implores the reader, but do not mess with your true self. As I read it the first time, and every time after, I was hooked: Now there is a message for me, I thought — and for you, and for everyone we know.
Good arguments do that. They can be textured and complex or divinely simple, but they all have those three aspects in common or else they fail. And when they fail, so does the book.
Why Do Book Arguments Fail?
All memoir is about solving for x. What we see you confront in the final and climactic scene of Act One is what we become willing to watch you cure or solve, confront or fix. This is why we, the readers, love that last scene of Act One so much. We know it's all up from here. We know that you are going to show us the way out of this mess, or into your real true self, or into the ability to love that dog or garden or life — whatever is the area of expertise you are writing about. We know you are going to solve a puzzle for us while we watch, and the human mind adores that.
Arguments fail for many reasons, but mostly because the writer confuses the argument with the plot line, thinking that the book is about the writer, not the argument.
What is your plot line? It is the deeply personal sentence that outlines what scenes you will deploy to prove that argument. The plot line and the argument are two entirely different beasts, and you need both. The plot line is deeply personal. The argument is absolutely universal. When one gets confused for the other, all we have is book about what you did, not one that engages us in what you did with it.
In the case of David Leite's new memoir, Notes on a Banana, we set out on nothing short of a hero's journey as we watch him navigate his way to his true self. And he does it with splendid writing.
What is Good Memoir Writing?
What a writing teacher and coach should look for in your writing is what works, and then go and get more of that from you. In the method I employ, we have a shared text – your work – as well as the shared ambition to make that work the best it can be.
So what did I see when I read David's writing? That he can characterize someone in a phrase.
Consider this: "My mother was never a baker. She wasn't about to let some damn recipe, with its scant teaspoons and delicate dustings, boss her around in the kitchen. My mother doesn't understand scant."
You know her now, don't you? Look again. What do you know about her? Delivered fast and furiously, this is but one time when he characterizes the dominant person in his life, and he does it using food, so it's on point, on argument and scant as the teaspoon he employs to do the work. It's fabulous.
Characterizing the sound of his family's outdoor bustling Portuguese family dinners, he writes, "The conversation floated on the wind – loud and gregarious – sounding like a boxing match to anyone whose last name didn't end in a vowel."
What did he do there? Does he show you the subplot of his Portuguese ethnic heritage and how is separates him from the rest of the world? A kid who is enduring both the walloping onset of bipolar disorder, as well as his own sexuality, is also cordoned off from the rest of the world by the very food and people who have sustained him. It shows you what's at stake. I howled when I read it, and not with laughter.
And late in the book (no spoilers here – you'll have to buy it and read it), when bringing together these otherwise divergent themes, as we see David's mental health, his sexuality and his systemic appreciation of food as nothing less than the arteries of this man's very lifeblood, the moment lacks all self-importance or any bombastic declaration of success. Instead, it is delivered with a simple metaphor of the epic (three-week!) experience of building a cassoulet, characterizing that culinary feat itself as "an act of faith," concluding that to do so, "You believe that what you do today will shake hands with what you'll do next week, and the week after that, and in the end, the result with sustain and nourish and delight."
Ah, I thought reading it, now that is the way to wrap up a book, as it does, coming on the third-from-last page.
Those are merely three examples, but even if it was all I had read, I knew from my first encounter with David's work that coaxing more like that from him was mostly what I had to do. By the way, if you want to hear David and I talking about memoir, listen in to the two of us in an episode of his Leite's Culinaria podcast series. 
How to Make Tough Memoir Topics Work Together
So what are your otherwise divergent themes, and how will you braid them together into one coherent tale?
While this manner of writing is not for the faint of heart, it is frequently unavoidable when a complex story about building character is at stake. When it is, the only way to handle those themes is to find an argument into which you can siphon these themes, like a single bottle for a reader to drink.
Can this go wrong? Absolutely. I've seen it go badly more times than I've seen it go well, and every single time out it is because there is no bottling of the themes, leaving them separate and alone. Again, the only bond – the essential bond – is that argument, without which the reader feels that three separate tales are being forced into one cover. It's an untidy emotion at best, discouraging and ponderous for the reader, and ultimately a failure all around.
Write With Intent
Alternately, I've seen people with amazing tales, what would be absolutely page-turning experiences, who cannot wrestle that tale onto those pages with their writing skills. Not to worry. These cases are not irredeemable. Quite the opposite. These are the cases in which the writing must be heightened, every day learning to write better and more clearly and with greater integrity. I believe in learning the craft of writing. Writing well can be learned, and it is best done by learning to write with intent: You study a form, learn a form and master a form — like, for one, the book.
The question to ask yourself every day as you sit down is this: Writing what? What are you writing? A sentence? A paragraph, a chapter, a piece of a book, an essay? People tell me all the time that they love to write, that they were "born to write." I write for a living, but I do not enjoy writing any old thing. I enjoy writing a specific thing, and it is with that thing in mind that I go to work every day, learning that form, mastering that form and publishing in that form. But I do not go up to my office and just write. That's a fool's errand. Thus my disdain for writing prompts and exercises.
Are you writing a book? What do you need to know about how to write a book? Do you know about story structure? Do you know about the elements of each of the three acts in a book-length memoir, or why memoir so magnificently works in a three-act structure? Do you know what must happen at the end of Act One, or in the middle of Act Two? If not, read up or take a class and find out. Don't just write. Write with intent.
Learn the form, master the form, publish the form.
What Does a Memoir Coach or Writing Teacher Do?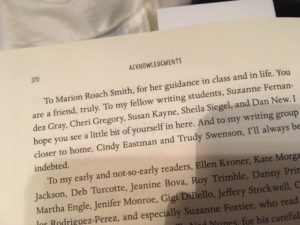 David refers to me as his "writing teacher," and I am honored to be called that by someone who writes so very well. Recently explaining to someone what I do, I told her that whatever she pitches I will catch. I'll read and edit and think and then toss it back to her. And she'll read and edit and rewrite and toss it back to me, and on we will go, gently lobbing the work between us, handling it until its shape is something another person can hold in her hands and appreciate for what it was meant to be.
And then I will go to the book party and weep.
Which is the great good fortune I just had, working with my now dear friend, David Leite.