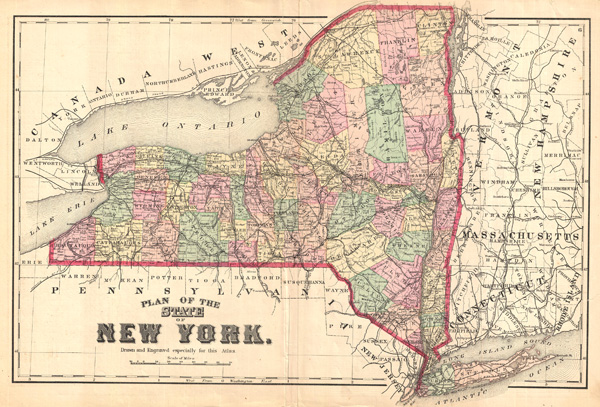 We dipped into the single digits on the thermometer recently upstate, and every time this happens I am reminded about the degrees by which we learn to love.
I think it's fair to say that few New York City residents are aware that above them lies seven more hours of the state, or of what exists in that span. I did not know, either, until at seventeen I chose to leave my home in Queens to attend St. Lawrence University, a small liberal arts college at the crest of the state, and began to learn the myriad ways that distance can educate a young woman. Perhaps the expanse between the two spots is best illustrated in clothes, or perhaps, since this story is about love, those clothes also shelter another tale.
The first accommodation to the North Country and its weather was the swapping of stilettos for hiking boots, snow shoes and cross country skis, the last three of these providing common methods of undergraduate mass transit in my new neighborhood. I could not have been happier with the cultural abyss this created for me, suddenly looking so very unlike those from my former territory. Right on the heels of this evolution came the giddy discovery that the best use of silk was for long underwear.
Even at the time I felt that this way of dressing was sufficient rebellion from my urban heritage and that none else was needed. Lucky girl, I now know. Lucky parents, too. There are so many other options for declarations of independence, of course. The very clothes on my back were constant reminders of my sophomoric belief that no one at home knew me anymore.
And then the call came from my dad.
"It's minus five degrees here," he said. He would say that he was a lifelong New Yorker, by this meaning the city. I also define myself as a lifelong New Yorker, though by this, I mean the state. At that moment, seeing us as joined by the weather, he was gleeful. His weather was news, and he'd been a newspaperman all his life. "Cold as hell," he chuckled.
That he was in his study was an image that had traveled through the land line, and the sound of his voice, quilted by a thousand books and the overstuffed furniture needed to read them, instantly annexed my separate republics, shortening the distance he'd never acknowledged, the one I was wearing like a badge.
It was 39 below in my part of the state that day, the record day of that year, and just when I went to play that card, I hesitated.
"I am all bundled up. You are wearing a sweater, aren't you?" my father asked.
I was.
"Yes," I said, "But thanks for the reminder."