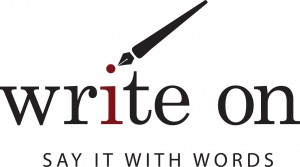 WELCOME TO THE NEW MEMOIR PROJECT BLOG. Let me show you around. You've been asking, and I've been listening to what you want to find here. My goal is to provide the best online advice on how to write memoir. Ready? Let's take a stroll.
The first thing to notice is that the blog is now the main event. Front and center, you get what you came for when you land on the homepage. Look above the blog post and find an interactive subhead that quickly transports you to those most-needed tips on how to get started writing memoir.
Look at the six tabs in the upper right corner. Click on Resources, and you'll find a whole range of new products, including two audio programs to jumpstart your memoir writing.  The first of these is my Memoir Manifesto, a free, 12-minute audio that is yours after signing up for my free weekly newsletter. The second, Memoirama, is a 35-minute class that you can listen to over and over again, and that includes everything you need to know to write memoir. And if that is not enough, I am offering signed gift books as part of that ever-expanding line of products now ranging from that free audio all the way up to a full read, edit and consultation on a memoir manuscript. In between, you'll find one-day, weekly and once-a month memoir classes, and more.
The enormously successful series, Writing Lessons, continues, this week featuring the great Kate Cohen, author of two well-published memoirs. Her topic is one of my all-time favorites, as well as one that is right on brand for any New Year celebration – How to be entertaining when writing memoir.
I have moved and tweaked the interactive calendar. If you've never tried it, you are missing on of the gems of the site. Complete with 12-months of deadlines and news pegs, many of its links will connect you to blog posts that teach you on how to write the kind of piece you can read on public radio or publish in in the newspaper.  Please find it in the right-hand sidebar.
And there's lots more. Discover it all on your own. It's my gift to you, my readers. So make it your number one New Year resolution to read it and write on.