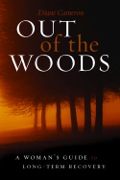 HOW DO YOU FIND TIME to write? This is the question I get most – online, in person, in email, and on the phone — and it has taught me that I must include some discussion about time and writing in all my classes and private coaching, asking each week and in every Skype and phone session how the writing is going, not just about the content, but about the actual process. "Are you getting to the work?" I'll ask. "How much time are you getting to write?" I've learned to inquire. And then I'll try to offer a suggestion. Here to do that beautifully is one of my favorite writers, Diane Cameron, whose new book, Out of the Woods is a wonder. Finding time to write is one of her many strengths. Read on.
Any Amount and Anytime
by Diane Cameron
Sometimes the little things turn out to be the big things. We know this in our relationships. That remark on the first date. The joke made about the ex. The comment about a former boss. Later, we look back and we know that we knew. The little things were all there.
I have been writing for many years. Fiction, nonfiction, columns, essays and now three books. Even I am surprised. I did all this writing with a big and busy day job, with a sad divorce, then a happy new marriage, several step kids and even cancer—his, mine and ours. And I kept writing.
Recently as my new book, Out of the Woods, was announced and I've been asked, "How did you do this with your job and travel and Dave's cancer?" And I had to think about it. How did I do that? Turns out I did it in little bits and by writing "any amount" and anytime.
Yes, I have fantasized about a life of just writing. Once I took off two years to "just write" and it turned out that I didn't like it. I missed the "water-cooler". I discovered that I needed the socialization of a workplace—the problems and the people and the gossip. I write a lot about human beings and workplaces are full of them.
So I had to learn some tricks. My favorite writing tool came from my yoga teacher in Baltimore. When I would try a pose she would gently coax, "Can you stretch any amount more?" or "Can you hold it any amount longer?" Any amount. Just a little bit. Just a tad longer, higher, more. No giant commitments. No unreachable promises like: "I will write two hours each day." Nope—just "any amount". Turns out I could write "any amount" every day and it added up.
Other little things that make wring in a busy life possible: Index cards. I take notes on index cards all the time. At work, at church, in the store, yes even in work meetings. Index cards look so official no one seems to notice. And I'm writing.
I did learn not to write while I drive. Too scary. But another little tool I love is a small recorder. Not my phone. The phone reminds me of obligations. My little recorder is only for writing. And it reinforces that I can write anywhere.
For a long time I tried to only write at my desk, or only on retreat or only… Well, forget only. Writers write. I can write anywhere. It may not be brilliant but I capture ideas and write them down. Later at my desk I can make them prettier. Yeah, pretty does matter.
It turns out that writing is a lot like 12-step recovery: I do it one day at a time, in tiny bites and I do it everywhere in all of my life.
Out of the Woods, an excerpt

There's a story we tell in my family about my niece Sharon. When Sharon was a toddler, maybe three or four years old, her parents brought her home to Pittsburgh for a visit. One of the attractions in our neighborhood was the Pittsburgh Aviary, a beautiful glass pavilion filled with exotic birds.
That Saturday morning we took Sharon to see the birds. The adults spent most of their time visiting and talking while the kids wandered through the rooms of tropical plants. I was supposed to be watching Sharon but I got waylaid, and when I looked up she was gone.
I ran to look for her, hurrying through rooms of peacocks and cockatoos, and finally, I saw her in a room just ahead. I stopped to watch her. Sharon was standing in front of a birdcage. It was the Aviary's talking parrot. He was no big deal; he only knew how to say one line. He kept repeating, "You're so pretty".
And there in front of the parrot was Sharon, standing with her little hands folded demurely in front of her, chin dropped coquettishly to one side, her eyes lowered, and she was saying over and over, "Oh Thank you. Oh, Thank you."
I thought about Sharon's story recently when I went to a fancy beauty salon for a make-up lesson. Trish, the make-up artist, had been recommended by a friend. So I spent the morning swathed in pink, listening intently as Trish spent almost two hours going through all the tiny pots and tubes on her counter. Trish recommended a lip mask, special scrub beads, facial vitamins and a four-part nighttime procedure. One hundred and sixty dollars later I had a made-over face, a pink tote bag of new make-up and some tricks to try at home.
After she had finished my makeover, Trish, and all of her coworkers—and even the lady who took my check—said, "You look so pretty."
I simply said, "Oh, Thank you."
Over the years I've had makeovers in department stores and at-home skincare parties with friends. Once I even signed on for the Erno Lazlo line. I actually became a member. Lazlo won't just sell you their special black soap unless you take an oath—and pay $175.
I've even had my colors done. That cost $125. I was draped in silver and gold lame while bright lights were shined in my eyes. After much meditation, Suzanne, the "color consultant" declared, "Yes, you are definitely a Spring."
I emerged from her studio with a swatch book for my "Spring" diagnosis. That day I went to an outlet and bought $200 worth of cotton turtlenecks and spent $100 on scarves in my new colors. A one-day total of $375 for "Spring" training.
Is This a Recovering Woman's Issue?
Is this an issue for women in recovery? I think it is. For starters we are women and we live in the North American culture, so we've been raised and trained by media and marketing to care about how we look. Maybe men have a version of this but I think it's still true that men get ego boosts and life points more from work and accomplishment. Yes, career also matters to women but look at how those business success stories for women are written. Women are expected to be successful in their profession and look good at the same time. So, that's our culture and in recovery we are embedded in that culture.
Throughout my recovery I have had an ongoing internal conversation that goes like this:
Voice One: I'm becoming a spiritual person now, so clothing and make up and hair color do not matter.
Voice Two: But I'm a happier person now because of recovery and I am feeling good about myself; I want my outsides to match my insides.
Voice One: Diane, God doesn't care about your hair color…
Voice Two: Yeah, but God cares about beauty and happiness so if being a blonde or having "warm" highlights makes me happy what's the big deal?
Voice One: Yes, but…
And the dialog goes on and on and on…
Dressing the Part
Even after thirty years it continues. I've tried following each voice, sometimes to extremes and then I let the appearance-pendulum swing the other way.
In early recovery I made a point of looking good. I made a note of what other women wore and tried to look like them. Where did I get the idea that there was a "recovery look?" In my own mind, of course. But I did.
In my first months of attending twelve-step meetings I went shopping for "Meeting Clothes." If this recovery thing was going to be a new part of my life, then I figured that I needed to have the right stuff.
I had an idea that recovery would be kind of like Rotary or the Kiwanis: I would get dressed up, network with others, do service and that there was probably an awards banquet at the end of the year. Being ambitious and self-serving I thought I needed to look good to be a good member. (I also thought that I would figure out the hierarchy of this twelve-step organization and take on a leadership role, Vice President maybe—good for the resume.) Again—what was thinking?
I wasn't.
Then recovery did truly begin to "take" and I started to grow a little bit. That led me to my phase of thinking, "I'm too spiritual for makeup and hair color." So for a year I was bare-faced and mousy. But I was Oh, so spiritual! (I thought). Near the end of that year I got a new sponsor who took good care of herself. In an early conversation she asked if I ever thought about coloring my hair. When I told her that I had for years but that I gave up vanity for recovery she laughed and said, "Recovery does not mean wearing sackcloth and ashes—go get some highlights." And I was back.
Of course I rode that pendulum to another extreme, loading up my credit cards and having an annual tab at a fancy beauty salon that was more than what some people pay for their car—or their kids tuition. So when I started to look at money and finances I let the "looking good" pendulum shift again.
A few years later I was in the throes of some success at work. Promotions came and I was in a good job and enjoying secular success as well as success in sobriety and recovery. My sponsor suggested that I go to a personal shopper at the local department store. The store advisor recommended that I needed a power suit, a silky red dress, and some good blazers for work and weekend.
She came to my apartment and went through my closet with me. It was kind of a sartorial personal inventory. Then we shopped. I did look good. The clothes were very nice. But after buying all those shiny new clothes I felt well, a little too shiny. I found that those new clothes—especially the red dress—belonged more to an idea I had about myself than to my real self. So the pendulum swung again.
Back and forth it's gone over these recovering years. I have a nice wardrobe now and most of it looks like it belongs to the same person. My stages of rock star; tweedy intellectual, corporate power leader and cute girlfriend have gradually integrated into a wardrobe that reflects who I really am most of the time.
Author bio
Diane Cameron is an award winning writer and journalist. She has written extensively about the history and politics of addiction and of mental illness. She currently writes about popular culture for the Albany Times Union and other newspapers. She is the author of the new book, Out of the Woods—the experience of long-term recovery, which describes life in recovery—from any addiction—after ten or 20 years or more. Have a look at Diane Cameron's video about her book, Out of the Woods. Diane's other books are: My Mothers Donald, a social history of military mental illness and Looking for Signs—a collection of essays.Diane has a long career in human services and is an advocate for families in poverty at Unity House in Troy, New York.