MAKING THAT NEW YEAR resolution to write memoir? Let me help you. Here are some books that will teach, inspire, inform and otherwise provoke you to get to work.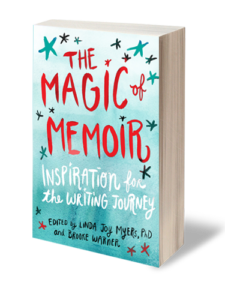 The first is from two colleagues, both of whom have been writing and teaching memoir for a good long while. Called The Magic of Memoir, the book was edited by Lynda Joy Meyers and Brooke Warner. They did a brilliant thing here, collecting 38 writers in one cover all on our favorite topic — memoir writing — including such greats as Mary Karr, Dani Shapiro and Margo Jefferson. Opening at random you'll find that any single page will address a problem you have either had or are about to have in your memoir writing.
I read a lot of memoir copy, but even I was practically dumbfounded to read this review of a 1920s Jazz-Age memoir. Apparently this in one of those found-journals-turned-memoir tales, but the journal was kept by a working woman who got around in the highest of high-flying circles and she kept notes. Filled with rich material, the likes of which we only see in movies, this 1920s memoir is entitled, Big Bosses: A Working Girl's Memoir of Jazz Age America. The book was edited by historian Robin Bachin, and tells the tale of the liquor-fueled roaring twenties. This review makes it sound like a gem that cannot and should not be missed. I'm ordering mine today.
But yet again Bustle has done the best work here, as they frequently do, finding those books that I most want to read. Here is this list from Bustle of the 15 Most Anticipated Non-fiction books of 2017. I agree with every single one, and I am particularly looking forward to the works by Joan Didion, Dani Shapiro, Ariel Levy, and Mary Gaitskill, David Sedaris and Roxanne Gay.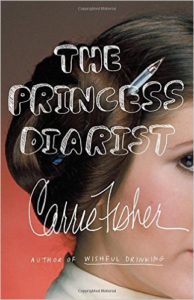 And of course we cannot leave the page without a tribute to the late Carrie Fisher, whose new book, The Princess Diarist was tearing it up at the time of her recent and untimely death. She referred to it as her "sort of memoir," though anyone who has read Wishful Drinking, her de facto memoir, knows the woman could really write. She will be deeply missed.
Reading any memoir that you simply must tell is about? Leave a comment here. See something here you love? Share it with your friends.
(Disclaimer: Purchases from Amazon Affiliate links yield a small commission).