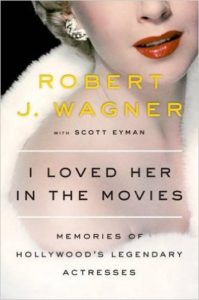 IN THE RUN-UP to the holidays it seemed like there was no new memoir to read. Uh oh, I thought. This was not good. And then things changed. "Ah," I said yesterday, as I read through my Google search results for new memoir, "ah." Settle back in your chair and let me share my finds with you.
Apparently Robert Wagner decided to write down some thoughts on women actors he has known. And I guess he'd be the guy to do it. So here's a piece on that from the Detroit News, though I'm thinking many of you will just want to go ahead and have a look at I Loved Her In The Movies.
If you loved John Hodgman in Bored to Death and The Knick, you've probably done the research on him and know that he has a podcast, has written several books, and makes live appearances. But did you know he is working on a soon-to-be-out memoir, entitled Vacationland? Well, maybe you read it here first. Read more about it in this piece in The Los Angeles Times.
Here, Jezebel does a lovely thing and revisits the Penny Marshall-Carrie Fisher friendship in an excerpt from Marshall's memoir, My Mother Was Nuts. Oh dear, this just made me sad and sadder, funny as it is.
But speaking about the movie world, I was fascinated to learn that for the much-anticipated film, 20th Century Women, Director Mike Mills reached into his own story. Here's more on that in a piece from Deadline Hollywood.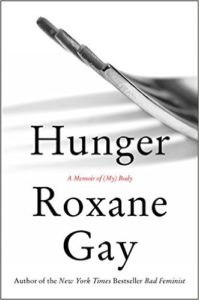 The very good news is that the simply amazing Roxanne Gay is writing a memoir called Hunger about her relationship with food. It's due out later this year, though can can pre-order it. (Yipppeeee). Right now, she is on all the shows talking about her new book, Difficult Women. Roxanne Gay talks about that and her upcoming memoir, here on NPR.
What have you read about, purchased, or perused? I am always looking for new memoir to share.
Want to work with me to write memoir? I now teach four live online memoir writing classes, and work as a memoir coach. Come see me and let me teach you how to get started writing memoir, how to move your writing along, or how to finish what you've got.
Save
Save
Save
Save
Save
Save
Save
Save
Save
Save
Save
Save
Save
Save