STRUCTURE A MEMOIR, write a memoir, sell a memoir. Sound like a good mantra for the new year? If so, let's heighten it. Structure your memoir. Write your memoir. Sell your memoir. Sound even better? Well, then you are going to love this next version, one you'll want to say over and over to yourself in 2018: Structure my memoir. Write my memoir. Sell my memoir.
So, let's start chanting, people, and then let's get to work.
In the time I have been a memoir coach, the people I have worked with have brought into my life diverse and astonishing stories, no two of which are ever even vaguely alike, even if their themes are similar. No two caregiver stories are the same, nor are those of love or loss, living with dogs or with cats, learning to garden, meditate or finding peace in your own backyard.
For me, this has been a huge lesson in the value of telling our tales, as I observe that by doing so we compound our understanding and appreciation for the human experience, as each story adds value to the themes we share as we live life together on this planet.
Stumble in, Stumble Throughout
But while the stories may be unique, all storytellers share one, common problem, one place at which we stumble on the threshold to getting our tales told. I use the word "threshold" here deliberately, since this is an entry-way problem, and therefore one from which no piece of writing can recover after the writer makes it, no matter how much that writer pours his or her well-meaning heart into the tale. Make this mistake and your piece is doomed to fail.
Don't believe me? Picture this: you trip on your way into a friend's home, literally on the doorframe coming in. How's that going to affect your entrance? What will you miss in those first moments? Think about it. Making a shaky entrance, we remain on shaky ground.
How does this apply to writing? Well, stumble in, stumble throughout. It's another mantra of mine, and hard-won, having written all too many things before giving them enough thoughtful consideration. The result? They didn't work.
What Makes Memoir Work?
No one lacks for a life story. In other words, we all have the material we need to write memoir. But if there is a dividing line between writing good memoir and writing bad memoir – and there is – it's the structure brought to the tale. Build a solid structure from the start and no one will stumble into – or around – your story.
Let's move back out of the writing world for a moment and put this again in purely construction terms. Build an uneven entrance to your home with a toe-stubber of doorframe, use cheap materials throughout and throw on a lousy roof and no one will want to spend much time inside, right? Instead, if you provide an inviting entrance, a thrilling foyer, a convenient and spacious closet into which the visitor can shed some of her belongings and then open onto a living room that provides all the cues of your style and substance, well, I'll want to stay as long as you'll have me.
It's the same with your memoir writing, where poor construction on your part drives your visitor – in this case, your reader – out of the place faster than a bad fraternity band on a hot Friday night. No one will want to be there unless you give some thought to their comfort. No one. Nope, not even your parent, partner or the children who you think are waiting breathlessly to read your memoir writing.  In short, no one can read something that is poorly designed just like no one can live comfortable in a shoddy house.
You've read books without structure, though you might not have identified them as such. At the beginning, you feel a bit lost. In the middle, you feel confused and at the end – if you get there – you feel let down, as though someone did not deliver on a promise. Because someone did not. Books are a promise. Specifically memoir is a promise from me that I experienced something, I've given some real thought to it and now know what it is, and now I am going to share what I now know with you. The promise is not that I am going to recreate the experience or make you relive it with me.
For instance, in a caregiver memoir, I don't want the list of the drugs your mother took or the doctors your father saw. I want to know what you now know about caregiving. Those are two very different assignments, one of which is a diary and the other of which is a memoir.
Not having a book structure will present endless problems, the first being not knowing how to start and the second never knowing where to finish. After that, and along the way, a book without a working structure is recognizable by its lack of logic, its dependence on your chronological tale, its diary-like style and the absence of a universal theme. But that's not all.
The Six Worst Structure Problems
I can work this construction metaphor all day, in part because it supplies the six big problems you build into a book when you do not have a structure. In purely homebuilding parlance, these are:
An uneven threshold
A crowded coat closet
No living room
Too few windows to the outside world
A leaky roof
A ghostly, unidentified smell
And what do those six things give your reader?
A jumbled stumble into your tale
No place to shed his or her own story in favor of yours
No understanding of your style or voice
No context in which to place your tale
No one, solid, unifying theme to live under
The sense that some untold backstory lingers under this story
What are readers to do with a book like this? Only one thing: Wander aimlessly only until they find the first door out.
Do you recognize any of these problems in your own work? Let me help you out of them and into the best writing year of your life.
How to Build One Story House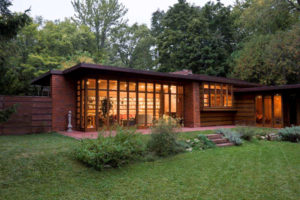 Let's keep this metaphor going just long enough for you to benefit from it forever. I suggest we start with a simple visualization. It's this: Together, let's build a solid, one-story house.
That's right. Because in that little visual is my first tip to you on book structure. Here it is: You have to tell one story at a time, no matter how long the piece of memoir. Whether it be a blog post, a personal essay or a book, all we want is to go from here to there. We only want to tackle one tale at a time.
And right now you are pushing back thinking, well, but my story is so compelling that it will just delight the reader right along.
Okay, let's pretend that might be true. Let's say that yours is the one-in-a-zillion tale that defies all rules of function, that is so utterly remarkable that it simply invites us in and whisks us through. I've never met that book, but hey, I'm willing to believe you – that is, if you can answer this question: What's it about?
Simple as that.  Except I do not refer to your plot when I ask that question. Instead, what I want to know is what you know after what you've experienced. And, as a result, what will I, the reader, know that I did not know before I entered your tale? Because if you do not know the answer to that, you may be building a fun home and not a one-story house. What's the difference? The first sets us wandering through myriad entertainments but never lets us feel the deeply satisfying comforts of home. The second is a good book.
What is This About?
I have written extensively about the "what is this about?" aspect of books. It's in my little irreverent book on how to write memoir. It's in my essential blog post about the three-legged stool of memoir; it's here in this post on knowing what your story is about. In short, it is the essence of my online memoir classes.
"What is this about?" It's the question I ask myself after every interesting life encounter. What just happened here? What human-to-human or human-to-dog, or human-to-nature thing just took place here? And when I ask this, I do not refer to the plot or the action. I refer to the theme. Was this a transaction of mercy? Was it one of generosity? Did it have to do with patriotism, how we relearn the lessons of kindness or what's reaped with a stingy heart? What is this about?
That, my writing friends, is the single question which, with its answer, will transpose your story to a higher key, lifting it out of being about you and placing it into the realm of being interesting to others. Answering this question well is where you begin to build a structure. No piece of memoir can succeed without one.
What is this about? It's one of only two index-card admonitions that live in my office, reminding me every day to start there, choosing the best materials I can with which to construct a tale.
What will we do with that? Let me show you.
My Foolproof Memoir Writing Algorithm
If you know me at all you know my memoir writing algorithm. After all, I talk and write about it all the time. It's part of my Memoir Manifesto. It's part of me, as well, since I use it every single writing day.
Here it is.
It's about

x

as illustrated by

y

to be told in a

z
What are we doing here? We are building you a memoir writing toolbox. Did you hear that clink? I just dropped in your first handy helper. With this in your writing toolbox you can build anything. But don't believe me. Let's fill it in.
The story is about mercy, as illustrated by my visit to the gravesite to be told in a blog post.
It's about responsibility as illustrated by first day babysitting to be told in a college essay.
It's about shedding shame as illustrated by my newfound love for meditation to be told in a book.
See how this goes?
Figure out your x factor and you will know what your book is about. After that, it's easy to narrow down the numbers of tales from your whole life story to only those needed to tell that one tale.
Make sense? Good. If you have not done so already, please read the previous posts in this series, including how to choose your memoir structure, how writing memoir will save your life,  and a piece on the biggest challenges to writing a book. Then keep your eyes on this space for the next in this series.
Together, let's make this the single most productive writing year of your life. And just how might I define that word "productive?" Simple: This is the year you write and finish that one-story book of yours.
Roll up your sleeves, get ready to add to that toolbox of yours and let's get to work.
Photo credits:
The Jacobs House in Madison Wisconsin. Courtesy of The Library of Congress.