LEARNING HOW TO WRITE MEMOIR begins with reading. And to help you with both of these tasks I've compiled a list of books that have helped me learn in my own writing. They are not all memoirs. They are not how-to books. They are good, solid writing lessons because they are so well written. I learned something different from each of them. Want to learn how to write a memoir or a piece of memoir? Here is my list, as well as what I learned. Let me share it with you.
What to Read to Learn to Write Memoir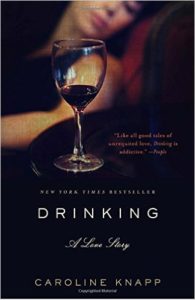 Drinking, A Love Story, by Caroline Knapp. This is the one book I tell everyone to read. This is the perfect memoir. Period. It is here, followed immediately by a book by Gail Caldwell, because Caldwell was writing about the friendship with Knapp when she wrote Let's Take The Long Way Home. Together these books confirm that you can write endlessly with the same characters as long as the each piece has a different answer to the question, "What is this about?"
Drinking taught me that memoir is best written from one area of your expertise at a time and that you do not have to look past your own backyard to find a great topic. All that in this slender volume.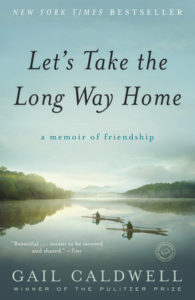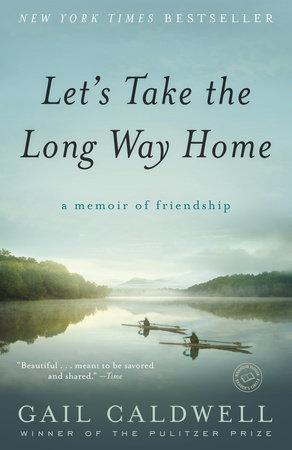 Let's Take The Long Way Home, by Gail Caldwell. This book will give you tremendous insight into how to write about someone else while really writing about yourself. There are few examples on par with this for fearless characterization of two women, together and separately, and of friendship.
This book, taken with the one above, and the others written by these two women, made me stop in my proverbial tracks and realize that I can write endlessly from my own life and never repeat myself. See if they do not make you feel that you can be continually intrepid, informative, insightful and entertaining, as long as you choose to write.
Holding Silvan: A Brief Life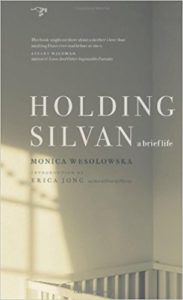 , by Monica Wesolowska. Whenever anyone comes to me for memoir coaching, writing lessons, or specifically to write about grief, I direct them to this book. I also bring up this book in my online memoir classes every single time I get asked, "How long does a memoir have to be?"
In short, this short book is a mighty education in how to write memoir. I have featured it on the blog in the Writing Lessons series in a piece written by Monica Wesolowska, the book's author, and have an interview here with her.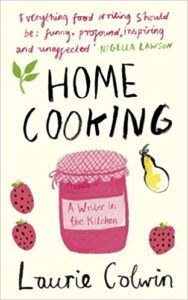 Home Cooking: A Writer in the Kitchen, by Laurie Colwin. The late, great Laurie Colwin is a beloved American writer who is dearly missed by her fans, revered by all who read her, and a writer who continues to live on despite her untimely, young death. She is the queen of domesticity. In other words, she teaches you to look to the small stuff of the household moments with which to reveal the big truths. No one did it better. Few even approach her ability to tell it in a kernel.
From Laurie Colwin's writing I learned not only to go small, but to stay small, and explode the large in the cake baking, house cleaning and marital moments of life. This is but one of her books. Read them all.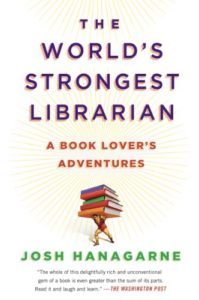 The World's Strongest Librarian, by Josh Hanagarne. The New Yorker loved it. I read about it there, and then I loved it, and have pressed this book into the hands of as many people as have had hands out asking for a great book to read. Beautifully written, as well as hilarious, poignant and utterly surprising, this book delights on every single page.
But what did it teach me? Characterization. Period. Full stop. You think you know librarians? You don't. And as this book explodes everything you think you knew about people — and illness and religion, and coping with the toxic combo platter that those two stressors can provide — it shows you how to write well.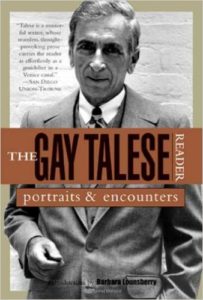 The Gay Talese Reader: Portraits and Encounters, by Gay Talese. I've been reading Gay Talese since I was a kid, and if I had to pick two writers who have influenced me most it would be Talese and Truman Capote (next), whose works I've kept by the bed for years. Even now, Talese's essay, Frank Sinatra Has A Cold, is considered the finest thing ever published in Esquire, and perhaps the greatest magazine piece ever. Two things you need to know about that: It was published in 1965 and Sinatra never spoke to Talese. Written from the perimeter of Sinatra's entourage, it is a masterwork on every level.
This book taught me to look at people, what to take away from looking, what to leave in, and what to leave out.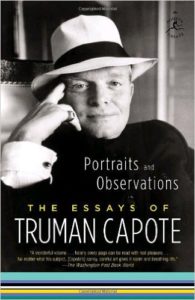 Portraits and Observations: The Essays of Truman Capote, by Truman Capote. How people speak, how they look, and how they act are only important in memoir as far as those observations support your argument. So how you choose from the myriad sensory responses you have from the world becomes an essential in learning to write memoir. Capote was a master at both observation and in choosing what the reader needs to know.
What I learned from this book is how to choose the exact details, the right expressions for the moment, and that the choice does not depend on what I saw and heard, but on what is needed in the tale.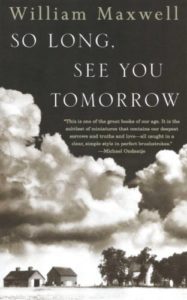 So Long, See You Tomorrow, by William Maxwell. The cleanest, simplest prose in the world wrapped up in a perfect novel. Here's a secret: I read nothing but Maxwell when I am writing a book. Over and over, the same books of his. Why? To keep me honest, to keep the prose from even a tinge of purple, and because he was one of the best ever. The longtime fiction editor for The New Yorker, he knew great writing. Read and learn.
What did I learn? That simple sentences, told one at a time, outweigh over-written, over-styled prose every single time.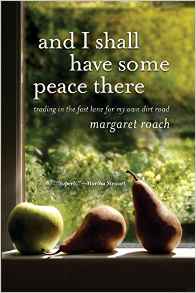 And I Shall Have Some Peace There, by Margaret Roach. This book, as well as another memoir I recommend, The Backyard Parables, are both by my sister, Margaret Roach. But that's not why I recommend them. These books both take you on a journey without ever leaving your own backyard. Before reading them I honestly believed that you had to physically travel far and wide to have any sort of transformative experience. I was wrong.
What I learned: That transcendence can happen in your own backyard. This is not to say that books like Eat, Pray, Love do not give us a good shake and the promise of change, only that sometimes what you seek is right there under your nose.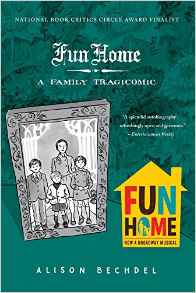 Fun Home, by Alison Bechdel. This is a graphic memoir, and while it is the best of the best of those — unless you consider Bechdel's Are You My Mother, which gives this serious competition — it is also perhaps the finest family memoir I know.
What I learned for this is that writing honestly means understanding the moments of your life and not merely recounting them. Your date book will not do when writing memoir, and while your timeline is needed, it much be infused with the cognitive work on what the moments of your life did to you, for you, and with you. Here you learn that memoir is not about what you did. It's about what you did with it.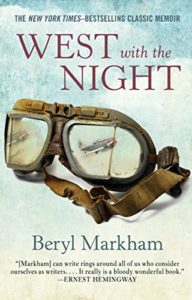 West With the Night, Beryl Markham. Please do not think that memoir was invented in this generation. Or the last. Memoir has been produced since people put words to stone. That being the case, this might be considered "vintage" by some, except for the fact that it is timeless in its beauty. This is how to write memoir that transcends time.
What I learned from this book is how to write about a unique experience and still make it universal. This is from the Out of Africa crowd, chronicling a woman who even Ernest Hemingway admired, both for being a pilot and as a writer. But she is more than that, telling her tale in ways that makes it about wonders, not about flying. Read it and learn how do to that.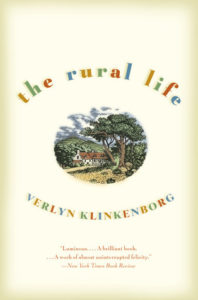 The Rural Life, by Verlyn Klinkenborg. How to write about the slant of light in a barn, late afternoon with crickets, the tun of the seasons? Here is your teacher. And if you don't get enough of him — or already read this — listen to him here in a conversation with North Country Pubic Radio.
What did I learn from this book? That I was right about the small stuff illuminating the big stuff. There is not a spiderweb or a breeze through the barn wood slats recorded in this book, or his others, that does not provide a larger look into the very meaning of paying attention.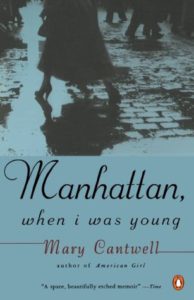 Manhattan, When I was Young, by Mary Cantwell. When writing from here about then — looking back at your youth — there are myriad traps into which a writer can fall. The book avoids all of them and delivers the cleanest, most lyrical and delightful look at one's younger self I can mention.
What I learned from Cantwell is to look well, choose well, and do not overly-sentimentalize anything. By the time I got to this book, I had read countless memoirs and autobiographies by people looking back from here writing about there. This was the first reliable narrator I read — and granted, I read it many years ago — and from there, went looking for more.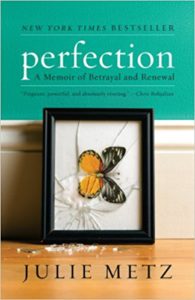 Perfection, by Julie Metz. In the Amazon thumbnail on this book it mentions "emotional honesty," and damn, I thought, that's it, isn't it? That's what it has. This is primer in how to write to that and not, instead, get bogged down in the who, where, and why of a betrayal. You've had betrayal? Here's your book.
What I learned from Julie Metz is to unfurl the story using those details without making the story merely those details. In other words, she reinforced everything I already believed about the essential three-legged stool of memoir: Knowing what your story is about, having an argument, and choosing well from the scenes from your life to prove that a argument.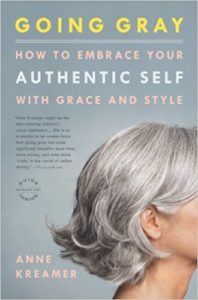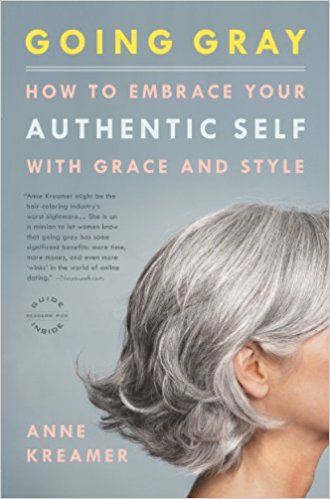 Going Gray, by Anne Kreamer. Again, the idea of what happens in your own back yard — or, in this case, on your own body — is the stuff of this book. This well-received memoir is beautifully written, intelligently plotted, and seriously persuasive about going gray.
Anne Kreamer reminded me that the seemingly small — in this case, going gray — can be the topic from which you can discuss the very essence of self-respect, self-esteem, working, aging, motherhood, gender identity, sex appeal, women's friendships and much, much more. Small to big. It's a great reminder.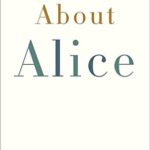 About Alice, by Calvin Trillin. Funny. Trillin is the funniest man alive and he loved his wife in ways that will teach you to consider love deeply before writing about it. His comic timing is worth every second you spend studying it. No one should try to write anything humorous without first consuming all of Calvin Trillin's books. See too, Travels with Alice, and Alice, Let's Eat, by Calvin Trillin.
What Trillin teaches me every time I read him — and you can read him in The New Yorker fairly regularly — is that humor is an art. Here is Calvin Trillin on the art of humor in The Paris Review. Read it, too, and learn from a master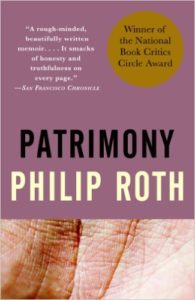 Patrimony, by Philip Roth. Fathers. Philip Roth has been my finito ideal of a writer since I first read Portnoy's Compaint after sneaking it off my parent's shelf, oh, a million years ago. But here he measures the distance we keep, and that which we cannot keep, between ourselves and our aging parents.
I have written about my own father extensively. Here, I learned not only that I wanted to write more, and more deeply, about him, but that even after thousands of words on him, I had barely entered that territory.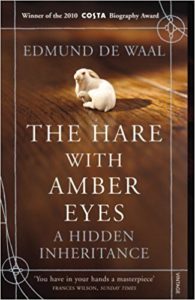 The Hare With Amber Eyes, by Edmund de Waal. There is so very much about this book to recommend it, and I recommend it anyone writing memoir that looks back into a family history. It is impossible to think of a book that does it better, is written more beautifully, or causes such a stir of the senses on the topic of how to value what is left behind.
What this book taught me is that there is story in every inheritance, no matter if that inheritance is physical, emotional or historical, and that in each runs a family pathology so deep and wide that each of us has a history begging to be told. From the things I keep on my desk, to the gestures of my grandfather that I see in my child, I am forever humbled by the idea of what we get and what it carries to us from the past.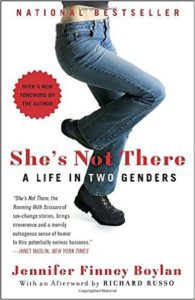 She's Not There: A Life in Two Genders, by Jennifer Finney Boylan. Brave. Honest. Funny as hell. Direct. I don't think of this as a memoir of someone changing genders, though I've heard it referred to as such. To me, this book explores us all as it takes on gender and walks us back and forth along the spectrum. By the writer you see so often in The New York Times op-ed pages comes this wonderful, surprising look at who we are.
While the old adage is to write what you know, Boylan makes you want to write what you really know: Yourself, if only you were brave enough. She taught me to never back down. Let her teach it to you.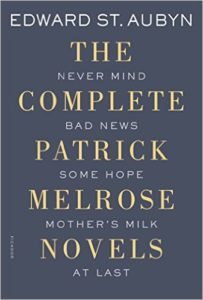 The Patrick Melrose novels by Edward St. Aubyn. There are five of these novels, the most recent of which is referred to as "long-awaited," in every reference I read to it. I knew people who were literally waiting by the bookshop door for that one. Very much based on the life of the author, these books recount a life of depraved privilege. Now available under one cover.
The author decided to fictionalize his memoir, the results of which are these five books. What I learned from these is about that decision, and why he made it, and while that was heightened by this interview with Edward St. Aubyn in The New Yorker, the novels' emotional impact gave me the ability to consider why and when it's best to do so.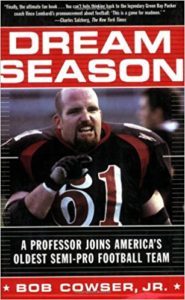 Dream Season, by Bob Cowser. We call this participatory journalism: When you go off and do something and write about it. George Plimpton's fabulous Paper Lion was the first book I read of this genre, tucked up on the couch as a kid, and I was enthralled and ready for more. Cowser had mighty cleats to fill here, and he does it, taking an English professor's point of view onto the field of a semi-pro team and loving the agony he endures.
What I learned from this book is to take notes all the time. So much of life is a fascinating transaction with others. So much of life is lessons learned and missed. Do it and write about it. Simple as that.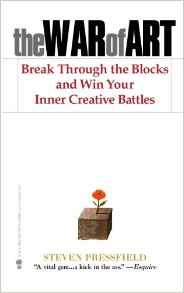 The War of Art, by Stephen Pressfield. I never go anywhere without this book. And I've given away as many copies of this as I have of any other book in my life. This is all about the resistance we feel every day as artists, teaching you that it is as real and formidable a foe as any you will meet along the way, and the you must combat it all the time.
What I learned from this book is to "play hurt." It's a phrase of his, and reading it made me weep. See what it does for you.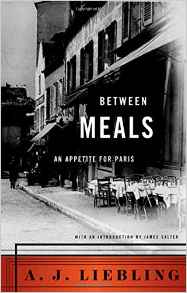 Between Meals, by A.J. Liebling. Writing about food might seem easy. It's not. Writing about Paris might seem easy. It's not. Writing about both would be a lovely challenge, wouldn't it? Well, no one has ever done it better. As a New Yorker correspondent in Paris, Liebling had a great vantage point from which to write, and huge appetite that he sated daily. Salud!
I read this many years ago and learned immediately of the joy of writing about the joy of living. Liebling seems to delight in the writing as much as he delighted in the eating and walking the streets of the City of Lights.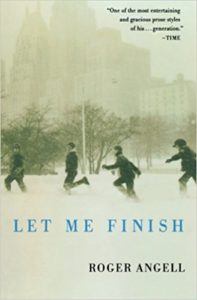 Let Me Finish, by Roger Angell. Every time I read about Angell's writing, I see the word "graceful." It is the best word for what you will find here. His is a style that, while inimitable, is worth studying closely for its beauty and, yes, grace.
What I learn from Angell, every single time I read him, is to challenge myself to write well. Try every single time, I tell myself. Try harder. And read more Angell.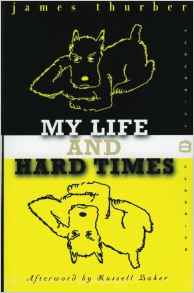 "The Dog that Bit People," by James Thurber, in the book My Life and Hard Times, is the funniest story in the world. Period. If you don't think so, we cannot be friends. Well, maybe we can, but it will be a push. I put it here last, not because it's least, but because no matter when in your life you encounter this little story by James Thurber, it will delight you. Me, I keep it next to my bed, and have since I was about fifteen, reading it all the time, and laughing all the way through every single time. Not bad for a story, not bad at all.
What it taught me — what the whole collection in that marvelous book taught me — is that your family is all the material you need to write memoir forever. So write on.
I know, I know. I left out your favorite memoir. Remember: I said these were books that taught me things. And speaking of teaching, please come along for more of that. I teach four live, online memoir classes that begin all the time, all of which will transform your writing and get you where you ant it to be. I'd love to see you in them.