MEMOIR MADE EASY REQUIRES knowing the answers to the most-asked questions about writing. After thousands of students, private clients and correspondences with readers, I've made a list of the top questions on how to get started writing memoir. Here they are:
• What is the difference between memoir and autobiography? I keep this pretty simple. Autobiography is a book-length depiction of your entire life. Memoir takes on a specific aspect of your life. That being the case, memoir is about territory, and you have to locate the borders of yours.
• What Should I read to learn to write memoir? I have provided a suggested reading list right here on the site. These are the twenty-five books — only a few of them memoirs — that have taught me about writing well. I have included what they taught me. Have a look.
• How to write memoir? All non-fiction, even memoir, is an argument, even if your argument is as simple as, "Marriage is hard, but mostly worth it," or, "Life is better if you garden." What's your argument?
• What should I write first? Anything you want. I never give assignments. But once you've chosen a story from your life, run it through my little writing algorithm, and let's see what that story is about. Once you know that, you'll know how to write your tale.
• What goes in and what stays out of a piece of memoir? You include whatever moves your argument forward. Writing is not about stuffing in as much as you can, but rather about illustrating something correctly.
• What has to happen in a memoir? Memoir requires transcendence, but the good news is that transcendence can occur eating Girl Scout cookies if your head's in the right place.
• What does "write what you know" mean? It means that just like Dorothy's ruby-red slippers, you've always had all you need to write memoir. Everyone has stories. Use yours.
• How to tell the truth when writing memoir? We get into all kinds of trouble when we write to be admired. It's a great stumbling block for memoirists. Tell the truth in your memoir writing. Try writing without the hypocrisy of sounding funnier, smarter, wittier or more evolved than anyone else. You don't like a know-it-all. Why would your reader?
• How to write a book? Write an essay and you tackle a scene. Master the scene and you can write 75 of them, and have yourself a book.
• When is a piece of memoir finished? You are done when a blog post, an essay, or even a book has fulfilled the small task you assigned it – to prove your argument.
• How to edit a book? Understanding that writing is not about single flourishes, and instead about the piece as a whole, is the first step toward learning the perfect murder – which is how The Memoir Project describes a good edit.
And, for your bonus question…drum roll, please…
• Why is writing so hard? Ah, I love this. Retching and moaning. Writing may require both. If it didn't, every brain surgeon could do it.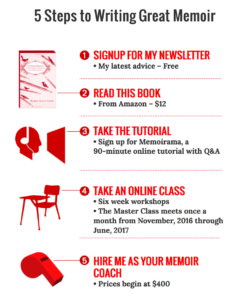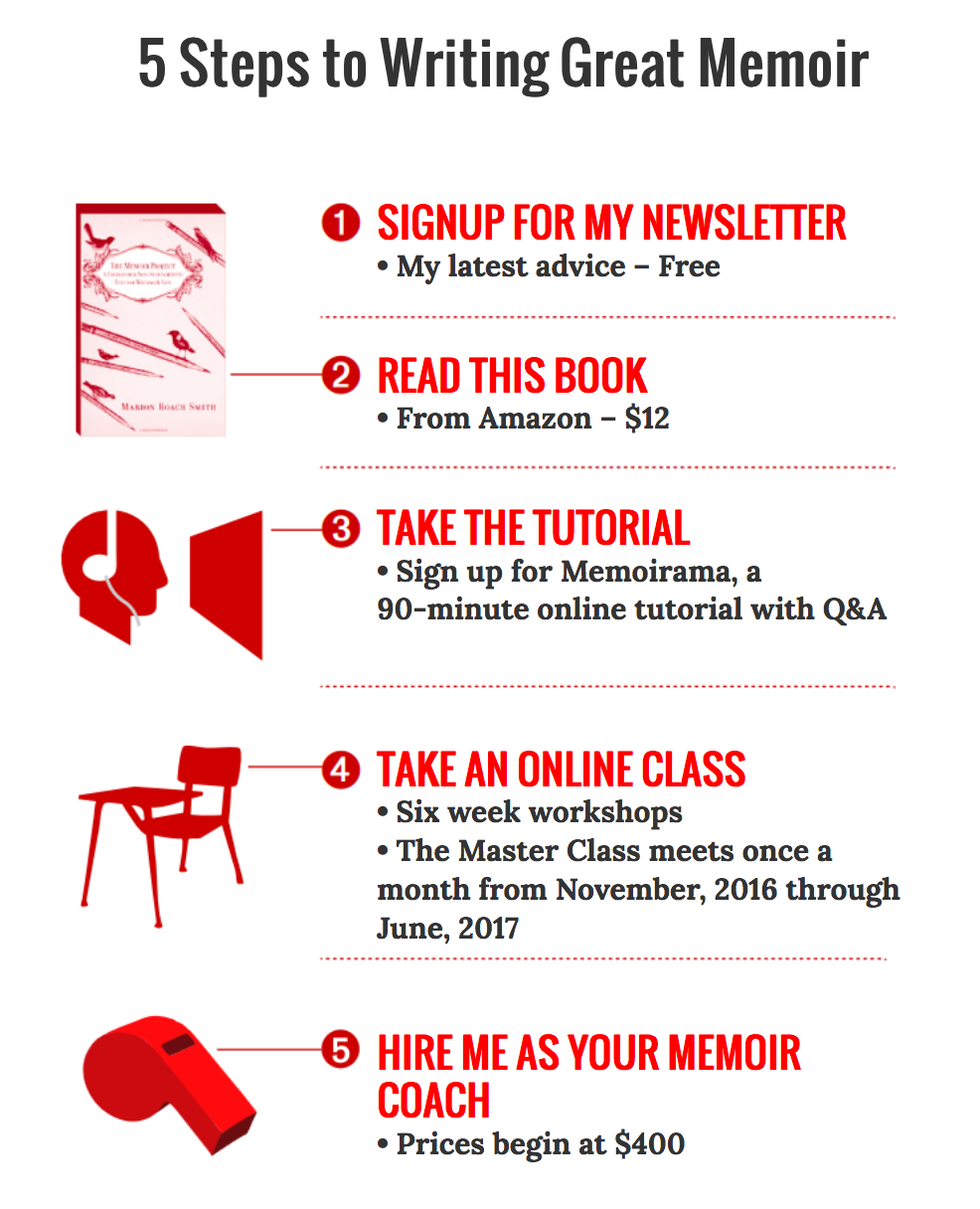 Want to dig deeper? Follow my 5 steps to writing great memoir.